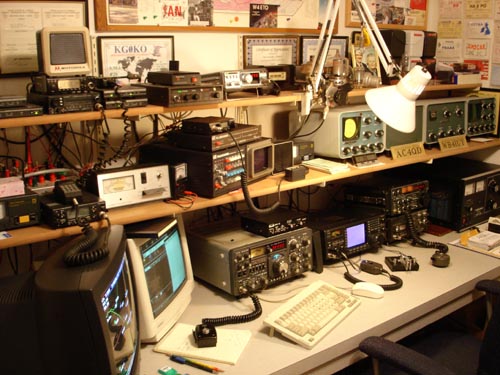 CW Operations @ WB4IUY/AC4QD
CW was the first mode of operation for me back in 1974 as Amateur Radio Station WN4IUY. At that time, the entry level license was [NOVICE CLASS]. It allowed the holder of license to operate in the Novice Class band segments with CW only... no voice was allowed. I also think I remember the power level being limited to 75 watts INPUT to the final amp, and crystal control for the transmitter was a requirement. The novice license was non-renewable, and good for only 2 years. So, I worked CW...lots of CW. Why? I had to upgrade before the 2 year period was up, else I'd loose my prized license!


At first I hated it...but then it got to be fun. Eventually, my speed increased more and more, and I began to hear letters. As time moved on, I got even faster, and now I hear words and phrases. CW is fun, and I can't imagine not being able to operate that mode. It is my favorite mode of all, and I spend lots of my on-the-air time in that mode.
CW Related Posts on WB4IUY.BLOGSPOT.COM